More to Love
Enjoy seasonal menus in our dining domes & cabins, book an overnight stay with a friend or special someone. Stroll around Niagara Falls and then back for fireside cocktails and the magic of the mind with resident performer, Edward Stone.  Prepare to be amazed with Mindtrix in the Mystic Stone Lounge!  Pair each moment with our signature cocktails in Niagara Falls most instagrammable hotel.  A perfect tonic to keep the winter blues away!
Winterfest Domes & Cabins
Join us for a truly Canadian culinary experience in the great outdoors. Dine in one of our unique alpine cabins or under the stars in a cozy dome & enjoy the winter wonderland in Niagara Falls.
Join us for an extra special high tea service. Enjoy a lovely cuppa, finger sandwiches, petit fours & more. Prefer a mimosa or cocktail of choice before or after tea? We have an extensive offering of unique seasonal beverages.
Friday · 11:00am – 2:00pm
Sat – Sun · 11:00am – 2:30pm
The perfect location to relax by the Falls, enjoying the best of Niagara's Wine Region in one location. Evenings now feature live music & light bites.
Friday-Saturday · 4pm-10pm
BLunching combines the best of breakfast and lunch, including a mimosa, main and a sweet to finish. Choose a dining dome or cabin for the perfect winter setting.
Hi there! Welcome to Old Stone Inn Boutique Hotel, where the woof pack is welcome!
I love getting away with my humans, smelling new smells, loving the amenities, nice water bowl, cool treats and yes if I behave a doggy dinner in Stone Square. There are great places to walk and the big waterfalls is nearby!  To book please call or book a pet friendly room online!
Are you ready to level up your weekend away? Send a room gift to your fave friends or family? Want to treat yourself because we all know you deserve this & more! Purveyors of fabulous finds, fresh & delicious sweet or savoury bites delivered straight to your room, this is the place for you. Happy Shopping!
Yes Please!
This month, purchase a $50 Food & Beverage Gift Card with your accommodation & receive $75.
We love social & the 'gram ❤
Almost as much as we love puppies, designer shoe sales and cocktails with umbrellas… Please join us on our channels, be a friend, like, love and tag #OldStoneInnNF and we will share the love right back.
Dream of guest blogging for us? Please fill out the contact form and share your social channels, and you may be invited to an ultimate OSI experience as our guest.
Did you know… We are Niagara Falls top instagrammable hotel!
Floral Wall Mural
Courtyard : Photo Bench
Courtyard : Cabins & Domes
Alpine Barrels
Earl Grey Tea Room Moose Head Wall
Chef's Table : intimate, rustic architectural atmosphere
and more!
Another longtime favourite is Old Stone Inn, an historic flour mill that's been turned into a superb restaurant and hotel. Wherever possible, they use locally sourced produce, from jams and preserves to tea. Chef Andrew Capone is new to the inn's Flour Mill restaurant...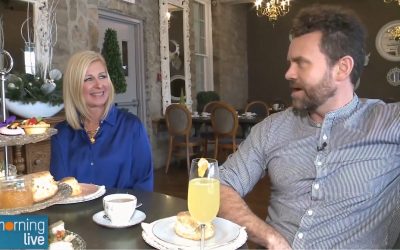 CHCH Morning Live visits with Ann Marie at Old Stone Inn Boutique Hotel in the Earl Grey room for afternoon tea.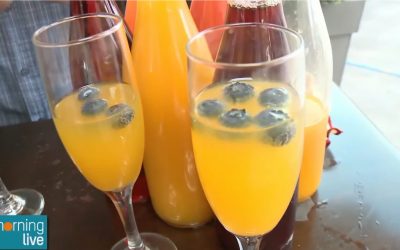 https://youtu.be/hTe7M_lUok0